tartan trainers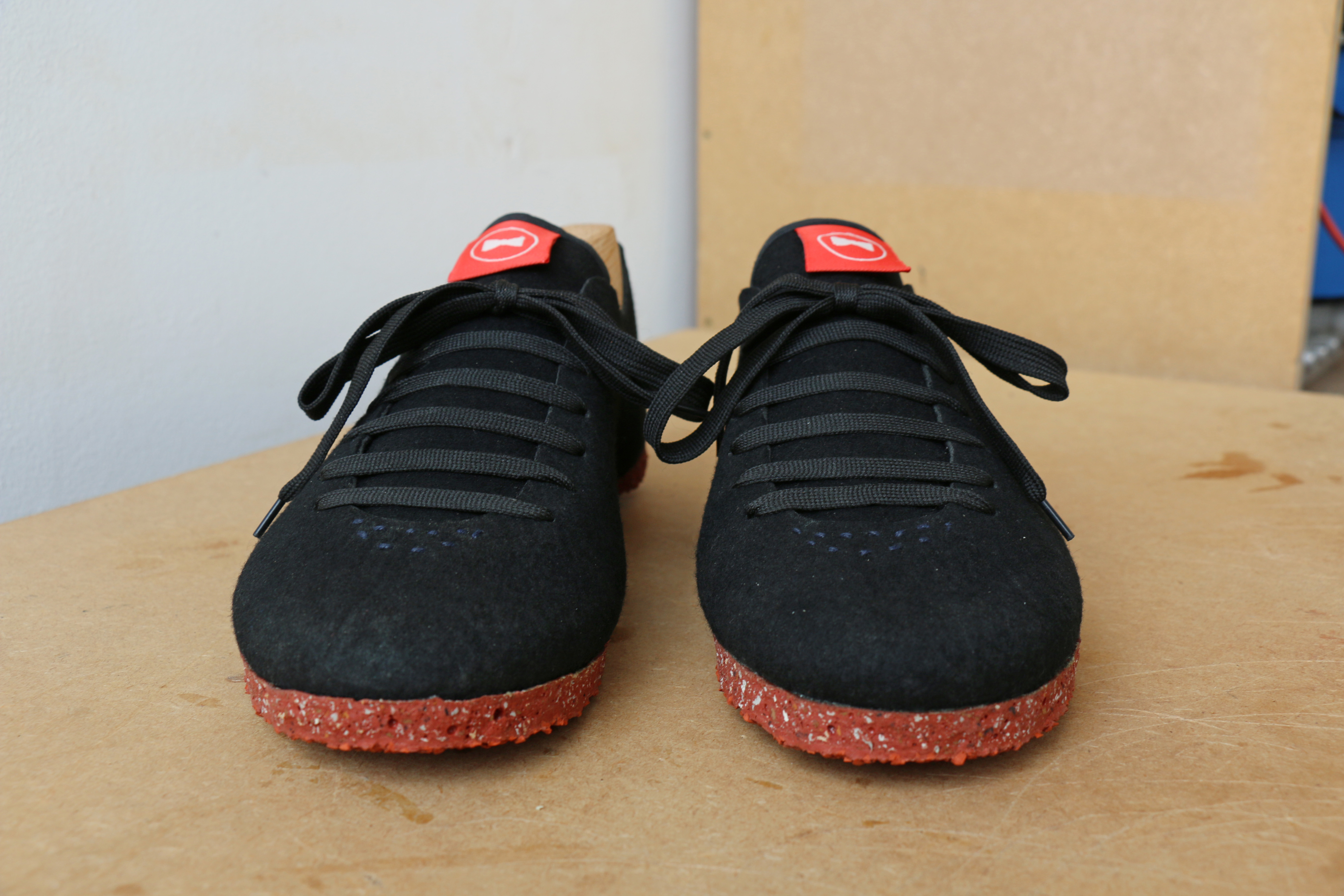 A trainer designed in response to seeing the waste rubber (tartan running track) from the refurbishment of Southwark Park running track, London.

The handmade trainers are designed specifically for my feet with a simple design based on functionality and comfort. The last is carved from found wood, the upper is made from a single piece of wool stretched around the last with just a few stitches to attach the trainer's tongue. The 'tartan' sole is cut into so that it becomes more flexible and therefore more durable and comfortable.

The project represents a concept to develop a more sustainable production of trainers based around employing recycled materials and simplicity of construction.