help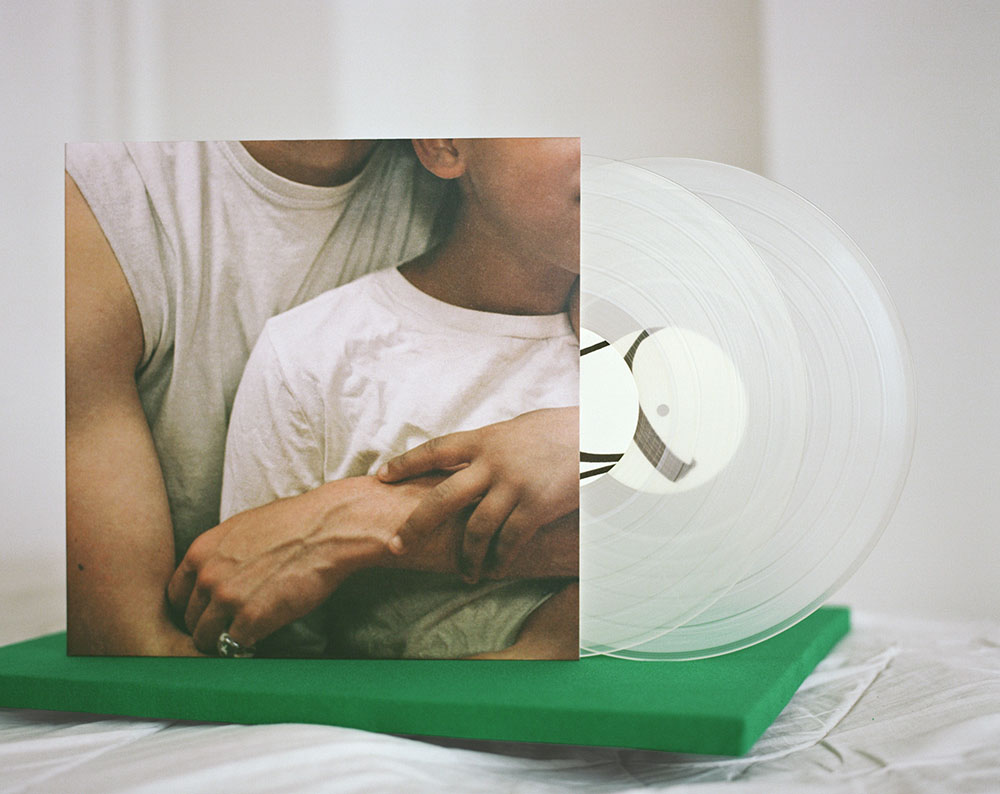 Released 7 August 2020, Carrying Colour Records
2 x 180g milky clear vinyl.
Matt gatefold sleeve
2 x 12" square posters.
Buy the double LP HERE


Tracklist



1. Next Tomorrow (02:55)
Guitar by Twin Shadow
Percussion by Vegyn

2. Slave feat. Twin Shadow (03:56)Vocals performed by Ibiye Camp
Guitar by Twin Shadow

3. Tdagb (0:20)
Vocals written and performed Isabella Timothy

4. Fall Again feat. Lil Silva & Melanie Faye (04:11)Vocals written and performed by Lil Silva
Trumpet by Miles Timothy
OP-1 by Kwes
Guitar by Melanie Faye
Co-produced by Lil Silva

5. 9 (03:14)

6. Groundnut (03:19)
Guitar by Twin Shadow
Percussion by Vegyn
Vocals written and performed by AA and Krim

7. Like feat. Vegyn (04:23)
Vocals performed by Ibiye Camp
Co-produced by Vegyn

8. Radish (4:06)
Percussion by Vegyn



9. Something feat. Mr Mitch (03:04)
Co-produced by Mr Mitch
Guitar by Dave Okumu
Vocals performed by Desta Haile

10. Alone (02:32)
Vocals by Masha Lisogorskaya and Max Valizideh
Guitar by Nicholas Mandalos

11. Still Happened (03:12)
Co-produced by Dave Okumu

12. Look (04:57)
Vocals written and performed by Ellsworth Kelly
Percussion by Vegyn

13. Same (02:40)

14. Ice (03:14)
Vibraphone performed by Rodaidh McDonald

15. C (04:14)

16. U (02:34)

17. Morning (01:52)

18. Pink (02:14)
Co-produced by Vegyn


Music written and performed by Duval Timothy.
Produced and mixed by Duval Timothy and Rodaidh McDonald,
except Fall Again, which was mixed by Marta Salogni.
Engineers, Michael Harris and Chris Cerullo
Mastering and cutting by Noel Summerville.
Cover photograph by Duval Timothy
Listen to 'Help' HERE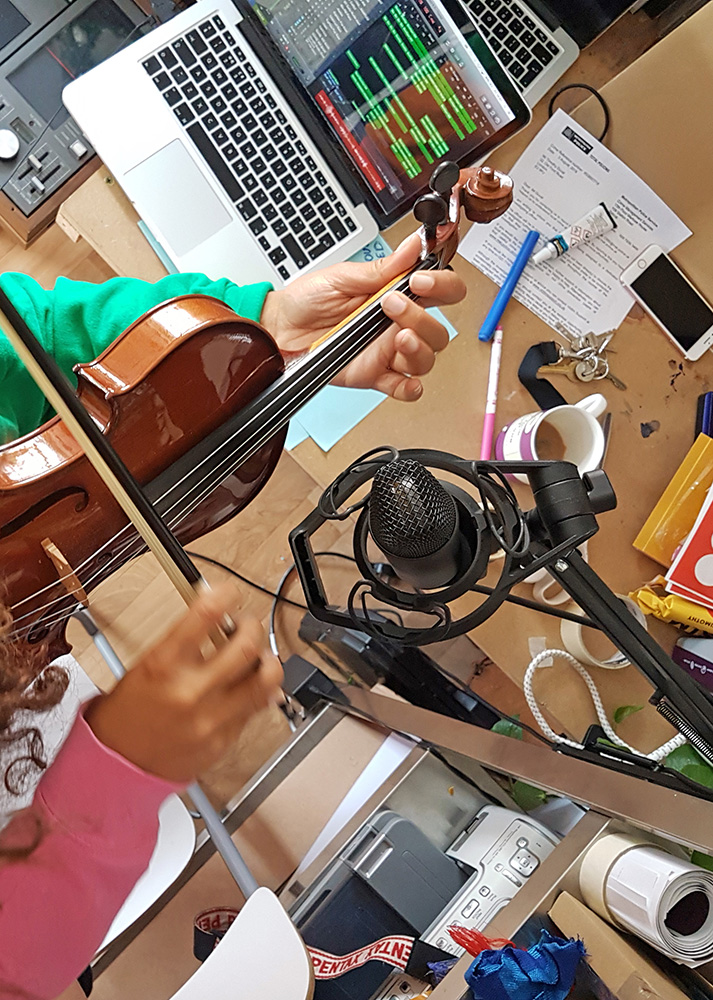 'Look. Listen. Help.'
Text by Josh Kun (a response to the album)

What are pure art aims?

That music is primarily a combination of tones

Painting a combination of colors

Dancing a combination of movements.

Let us say this in artistic terms: we want more

Composition

Combination

Construction

Dynamic and static

Weight and qualities

Rhythm and balance

and so on.

—Josef Albers



This is not piano. This is dreaming. It's dreaming.

- Duke Ellington



The last time Duval Timothy released an album of songs, on 2018's 2 Sim, he was surrounded by voices. They were intimate and eloquent and everywhere. Sourced from personal voice notes and field recordings that he pulled from his WhatsApp and captured with his digital audio recorder, they belonged to friends and family in Sierra Leone where Timothy's father migrated from and where Timothy, born and raised in South London, has been returning to— making films, making music, painting, and learning to weave. They talked of passports, rainstorms, and beaches, and ruminated— over acoustic piano, layered electronics, and the occasional avalanche of beats— on being West African in London and being Afro-British in West Africa, on living a life with two SIM cards, a diaspora life of proximity and distance and family mirrors that don't always reflect neatly back.

On Help, the voices are fewer and more inscrutable. They are usually allowed only a word or a phrase. They are clipped and panned, time-stretched, and pitched up and down. They are treated like discrete units of matter, strategically drawn in and let go. There are only two voices that are given full sentences. The first, which comes after Ibiye Camp's sampled utterance of the word "slave" is twisted into a series of melodic looped knots, is a YouTube audio rip of Pharrell Williams critiquing record companies who play Master and force musicians into the role of contractually enchained property.

The second belongs to the late painter Ellsworth Kelly. After a minute of sparse solo piano on "Look," Timothy plays a recording:



I don't like decoration—it's like bad painting. Because, to me, a painting really has to really mean something. To me, I mean. It's hard to say what it means except what you feel and what you can do with it by looking and investigating. I think Diane Arbus said, "If you investigate enough, everything becomes abstract," and I like that, so I use it.


And then after another minute of piano, effects, and the distant honk of car horns, more Kelly:



I remember coming down the stairs and seeing this yellow pound of butter, I went to it and stepped on it… and stepped on it and it was all flat. I don't like bulk. Thickness. Three dimensions. My paintings have always been planar. And so my mother came out and said, "Look what you've done... you've made art!


The statements of Williams and Kelly are among the few transparent pillars holding up Help's otherwise opaque and shimmering sky. Timothy's compositions grapple with historical legacies of enslavement and ownership across the maps of Black music. They also, simultaneously, pursue an intensive aesthetic investigation that borrows from visual traditions of abstract art, conceptualism, and the deep resonant flatness of color field painting (influences that have all left their mark on Timothy's films, paintings, and textile work as well.) In addition to a figure like Kelly, Help also further connects Timothy's work to that of the U.S. artist Jennie C. Jones, whose paintings and sound objects—and whose own theory of "listening as a conceptual practice"— urges a reconsideration of abstract art as a form of Black avant-gardism (and vice-versa).

If 2 Sim and 2017's Sen Am bent abstraction toward audio documentary, Help bends back toward the edges of non-referentiality. The achievement of the album—which is anchored in the warmth and delicacy of Timothy's ever-present acoustic piano— is that so few elements are asked to add up to anything fixed or easily digestible. Timothy allows them to bubble and linger and then dissipate into the air without leaving a trace. Carefully laced with blurred keys, anonymous whoops, far-away clangs, and slick guitar flutters, the songs abide by invisible geometries. As he does in his textile work, Timothy carries colors (a version of the name his clothing line once carried) across these minimalist sonic sketches that blur the edges of tone and hue. He called his 2016 album Brown Loop, but the loops on Help listen across palettes, gradations, and intensities.

In his landmark study, Interaction of Color, Josef Albers famously wrote that the longer you look at a color the more you can see its "after-images." Timothy makes music that if you listen closely enough, long enough, you can hear something like "after-sounds." These are not the "ghost notes" between beats that Timothy sampled legendary drummer Bernard Purdue talking about back on his 2012 debut Dukobanti. Instead these are the notes and tones that appear only after all the other notes and tones leave the ear— sounding after sound. Albers, of course, also painted cover art for albums like Provocative Percussion and Persuasive Percussion Land III, and late in his career became interested in translating fugues and rhythms into the visual language of paintings. I think of Timothy working the other way, translating visual color into the language of sound and music.

There are more conventional ways to talk about this album. Vegyn handles percussion, Twin Shadow and Mansur Brown contribute guitars, Kwes sits in on an Op-1, and Lil Silva lends vocals to the languid slur of "Fall Again." As on previous albums, Timothy's family shows up as well, with his brother on trumpet and his sister offering an Afro-pessimist koan on "TDAGB" (Things don't always get better). The whole thing is ably produced and corralled by Rodaidh McDonald who knows a thing or two about form and un-form from his work with both Adele and King Krule.

But that kind of talk goes against Help's grain. Are these even songs? I've called them sketches, but maybe they are more like shapely soundscapes, or musical case study houses where ideas flash with intense melodic light, and then warp into a radiant darkness. Is that darkness a form of blackness? A figure of it? A re-coding of it? Help continues Timothy's penchant for abstraction while still wanting to engage with histories of Black diaspora and migration between England and West Africa— a version of what curator Adrienne Edwards once famously called "blackness in abstraction."

Timothy similarly refuses to choose between one or the other, colorist abstraction or colorist politics. Instead he sits down at his piano, and carries them both. He floats. He listens for the space between distance and proximity, between the repetition of the word slave and its eventual unintelligibilty. He settles into the planar beauty of the between and starts to dream.